Slipware Summer School
Tresabenn Studio, Cornwall
A thorough and colourful seven day introduction to terra cotta pottery making combining throwing, slab-building, extruding and tile making with surface decoration using coloured clay slips. Students will look at the history and contemporary practice of slipware pottery making, learn to mix and test their own colours, experiment with traditional tools and techniques, study contemporary uses of resist, transfer and layering, and develop personal decorative themes.
Students arrive on a Saturday evening in mid July for an introduction and welcome dinner, then work begins on Sunday morning. Students will be making test tiles to create a personal record of slip colours, decorating techniques and glazes, and progessing on to making and refining simple forms on the potter's wheel and/or with slabs, suitable for slip-decorating. There will be a ready supply of prepared terra cotta clay and the studio is open from 9am to 7pm every day. The courses end on the Friday evening before the last kiln opening and departure on the Saturday morning between 9 and 11am. 
The 2019 Slipware Summer School is now available to book, please go to the Course Bookings page.
Fee: £600 Includes all materials, kiln firing, a welcome dinner on arrival, lunch and refreshments each day.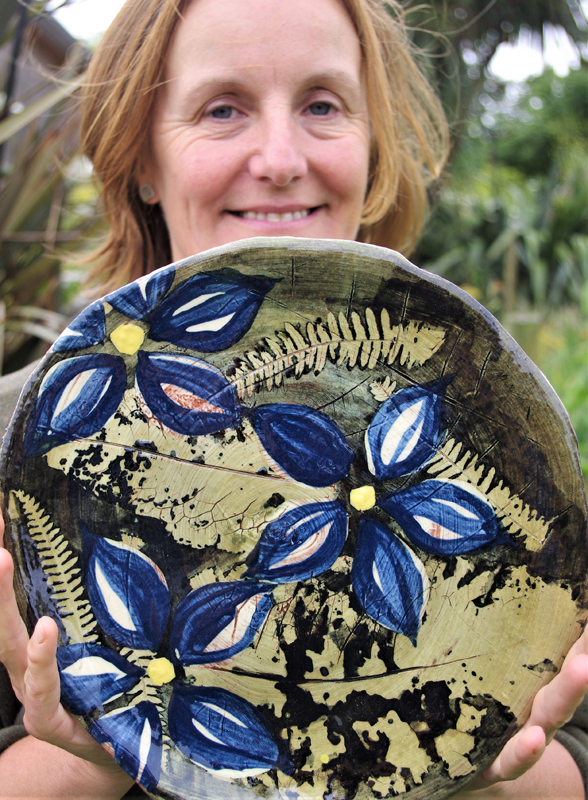 Location:
Tresabenn, Lower Kenneggy Lane, Penzance, Cornwall TR20 9AP
The 15 x 5 m studio is set in its own gardens and located at Lower Kenneggy, just off the A394 between Penzance and Helston about a mile from the rugged Atlantic coastline in an area designated as one of Outstanding Natural Beauty.
There are many options for accommodation locally, including B&B, self-catering cottages and apartments, hotels or caravan and camping sites.
Travel by road using the M5 and A30 from Exeter and by rail to Penzance (15 minutes away) or by air to either Newquay (an hour away) or Exeter (two and a quarter hours away).